A known issue with the AirPcap Nx (a product by Riverbed) is that it may cause a Blue Screen of Death (BSoD) when connected to a USB 3.0 port on a machine running Windows 7 with an Intel chipset.
The issue is due to an incompatibility between Windows 7 (which never had formal USB 3 support), Intel USB 3.0 chipsets, and the AirPcap Nx.
Potential Workarounds
Connect the AirPcap Nx to a USB 2.0 USB Port
Some laptops have both USB 2.0 and 3.0 ports available, so you may be able to connect your AirPcap Nx to a USB 2.0 port to work around the issue.
USB 3 ports are usually blue, while USB 2 ports are usually black.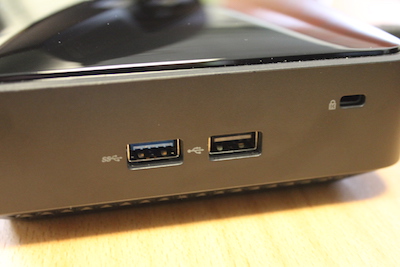 Disable USB 3.0 Support in the BIOS
Some laptops provide the option to disable USB 3.0 in the BIOS, reverting all ports to USB 2. Try accessing the BIOS on your machine to see if this option is available.
Upgrade to Windows 10
While we know that this option isn't available to everyone, Windows 10 features native USB 3 support, and will work well with the AirPcap Nx, even when connected to a USB 3 port.