If you're looking to renew MetaCare, deactivate a software license on an old device, download the latest version of your software, or simply view your active product keys, we now have a new customer portal at My MetaGeek that allows you to manage your software 24/7.
1. Create an Account
Visit https://my.metageek.com/register to create a new account at My MetaGeek. Use the primary email address associated with your licensed MetaGeek software to ensure your license keys populate correctly.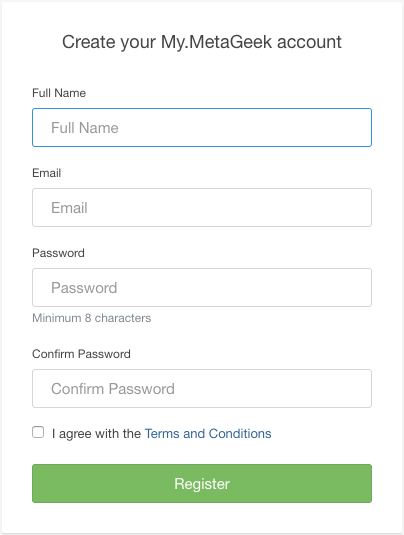 After you click "Register," you should receive a verification email to confirm your account (don't forget to check your junk/spam folder just in case).
2. View All Product License Keys
Once your email is verified and you log in to your account, you'll see all MetaGeek software keys associated with your email address, along with the number of activations used for each product. Click "Manage" next to any license key to subscribe to MetaCare for that license, view activated devices or deactivate old devices.

3. Manage Individual License Keys
When managing your License Keys, you have a few options:
View your current License Key
Download the version of the product that corresponds to your License Key and MetaCare status
View remaining activations for your License Key
View original activation date
View software accessories associated with your License Key
View MetaCare expiration date and renew MetaCare (if expired)
View and/or deactivate devices associated with your License Key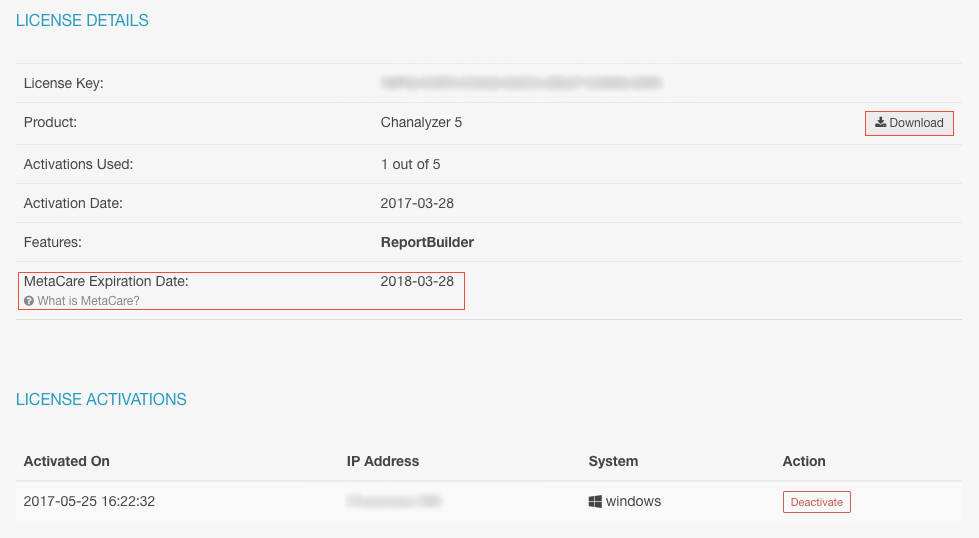 4. Renew MetaCare (if expired)
if your MetaCare has expired for Chanalyzer or Eye P.A., you can easily renew MetaCare within My MetaGeek. Simply click "Subscribe to MetaCare" and the payment dialog box will appear.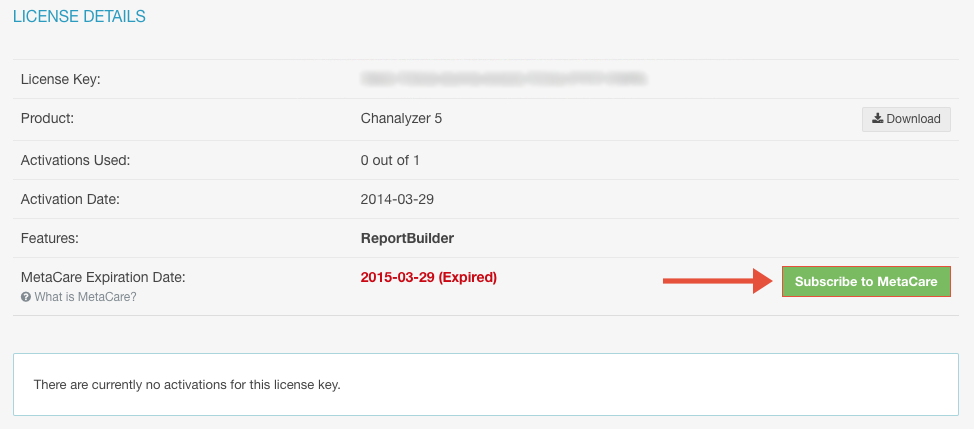 5. Enter Payment Information and Subscribe to MetaCare (if applicable)
Enter your credit card information and your payment will be processed through our secure server. Upon approval, your MetaCare License Key will update instantly and you'll have access to all of the latest upgrades and features!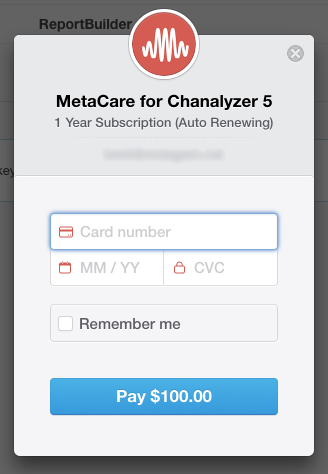 Please note MetaCare subscriptions can only be processed with a credit card at this time. If you need to purchase MetaCare with a Purchase Order, please contact MetaGeek at 877-850-8152 (toll-free if in U.S.) and we'll be happy to assist you with your purchase.