If the launch of inSSIDer Office also launches Internet Explorer, showing an invalid page, your proxy server settings might be mis-configured. Disabling proxy server connections may correct the issue.
Step 1 - Open Internet Options
Click on the gear icon in the upper right of Internet Explorer, and select Internet Options from the drop-down menu.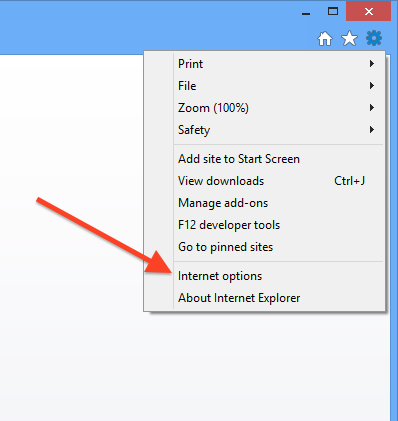 Step 2 - Open LAN Settings
Click on the Connections tab along the top.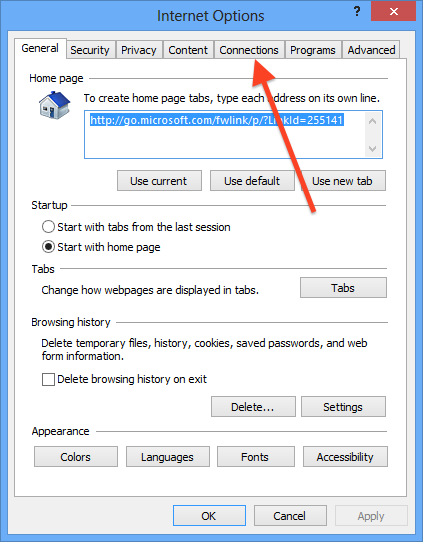 Click the LAN Settings button at the bottom.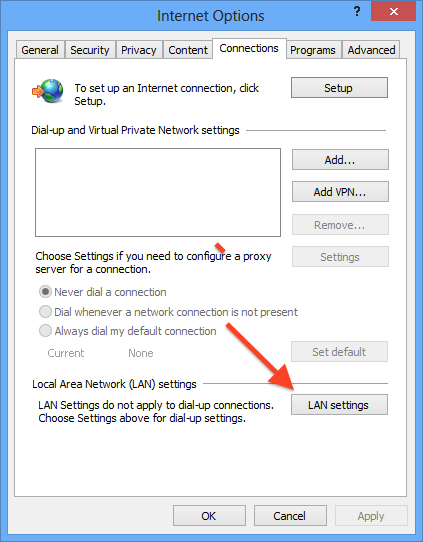 Step 3 - Disable Proxy Server Connections
In the Proxy Server section in the LAN Settings window, ensure that the Address field is empty, and than the Use a proxy server for your LAN box is unchecked.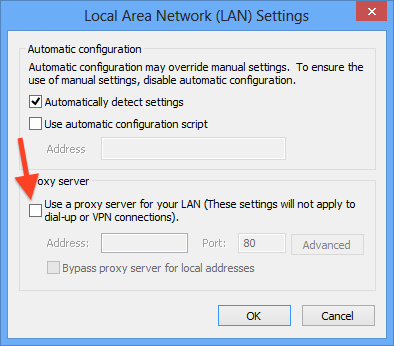 Click OK twice to close both windows.
You should now be able to start inSSIDer Office normally. Nice work!