If you receive the error message "Installation must be on a local drive", you may need to install the software with administrator privileges.
Install inSSIDer 4 as an Administrator
1. Find Command Prompt in the Start menu.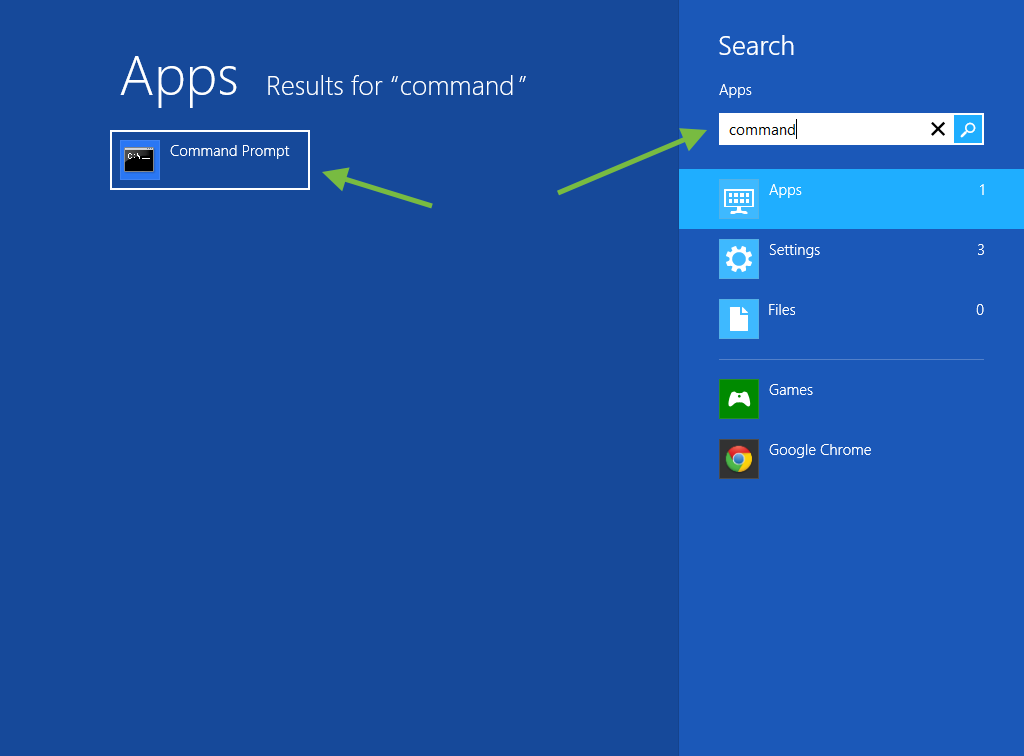 2. Right-click the Command Prompt, and select "Run as Administrator".

3. When Windows requests Administrator rights, click Yes.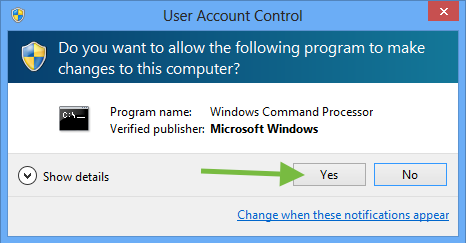 4. At the Command Line, type cd c:\Users\%Your User Name%\Downloads and press Enter to navigate to your downloads folder.
Note: Alternatively, you could just move the installer to the current folder that you are in at the Command Prompt.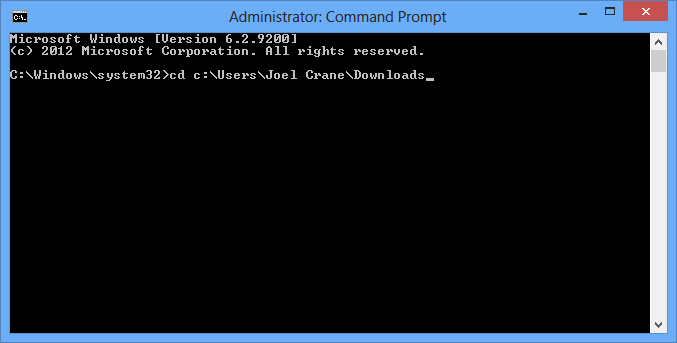 5. Run the installer by typing msiexec /i inSSIDer4-installer.msi and pressing Enter.
Note: If you are running something other than inSSIDer 4, type in the name of that installer instead.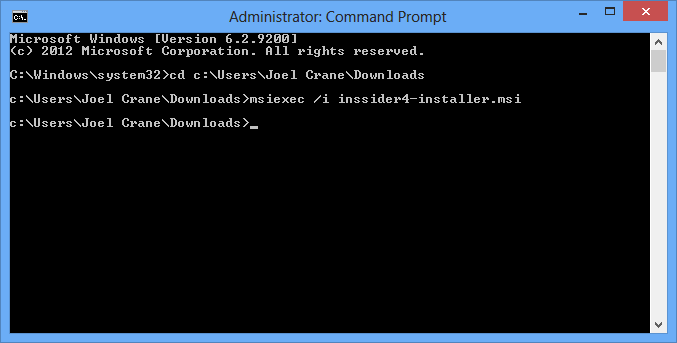 6. The installation wizard for the software should now appear, and you should be able to install it normally.