With inSSIDer Office, picking the best channel for your wireless network is a snap. This guide will explain how to pick the best channel.
Pick the Best Channel
1. Select Physical grouping, so we can look at each individual access point.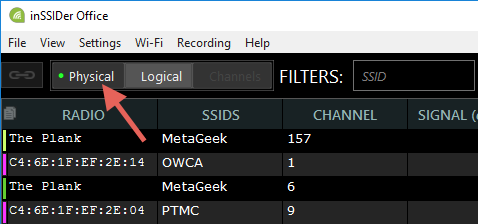 2. Find your access point or router in the list, and click on it.
Note: If you are having trouble locating it, type part of the name of your access point in the SSID field on the filters bar and press enter. That will narrow things down.
3. When you've found your access point or router in the list, click on it to select it.
4. In the Details Pane, look at the Recommended Channel to find out what channel inSSIDer thinks you should put your wireless network on. In this example, the AP is on channel 9, but inSSIDer thinks it should be on channel 6.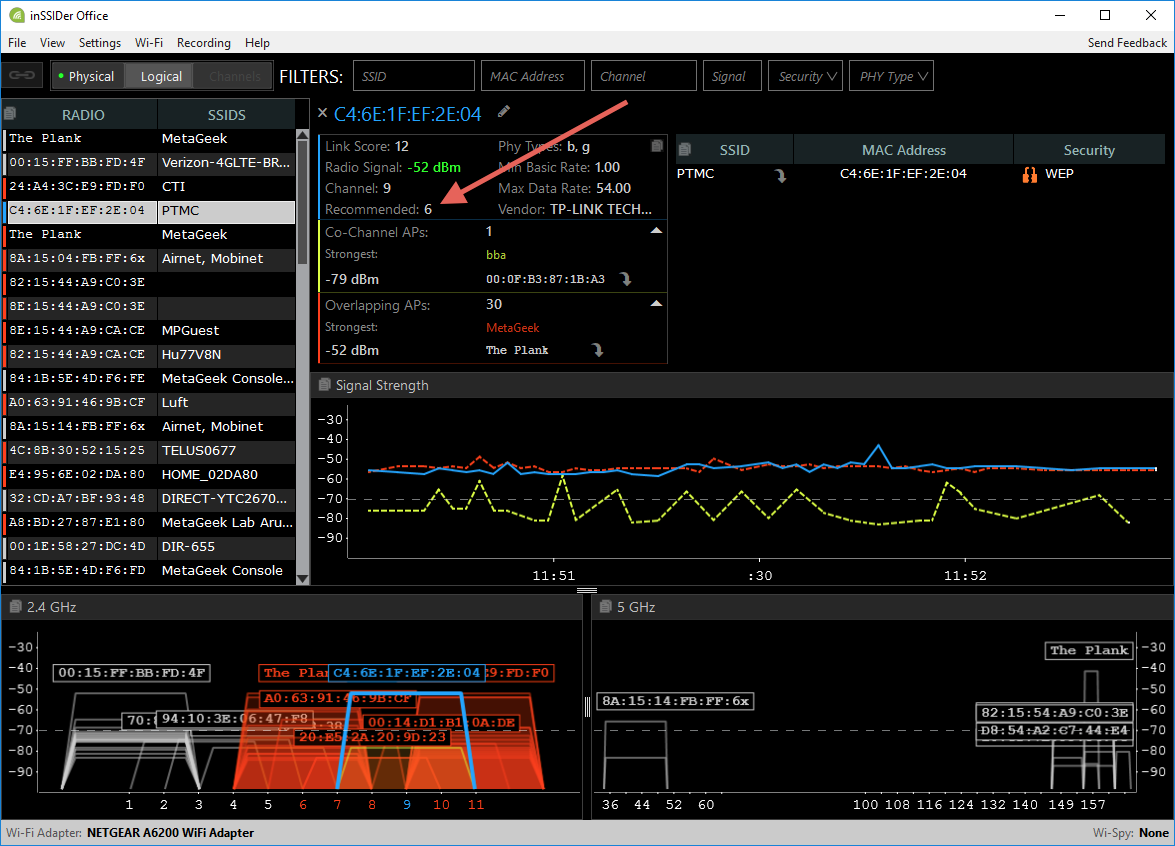 5. Visit the router configuration page on your router or access point, and switch it to the new channel. 
6. If your router is dual-band (supports both 2.4 and 5 GHz), be sure to repeat the process for the 5 GHz radio on your access point as well. It will either have an identical or different name, depending on how it's already configured.
If you'd like to find out how inSSIDer came to this decision, check out this video.