All software purchased from MetaGeek is delivered electronically.  See links below to get downloads for the software you purchased:
Chanalyzer, Eye P.A., Visiwave, TamoGraph Pro, and inSSIDer Office: MetaGeek Downloads Page
inSSIDer 4 and inSSIDer Office: inSSIDer 4 Download Page

Ekahau Site Survey: check your confirmation email sent from Ekahau

TamoGraph Pro: check your confirmation email sent from MetaGeek
While the software can be downloaded from the links above, you need a valid license key to activate the software.  The license key is what you purchased from MetaGeek, and it is included in the order confirmation email (1st email) you received when your order was placed.
If you purchased TamoGraph software, your license keys will arrive after the shipping confirmation email (2nd email) via email attachment.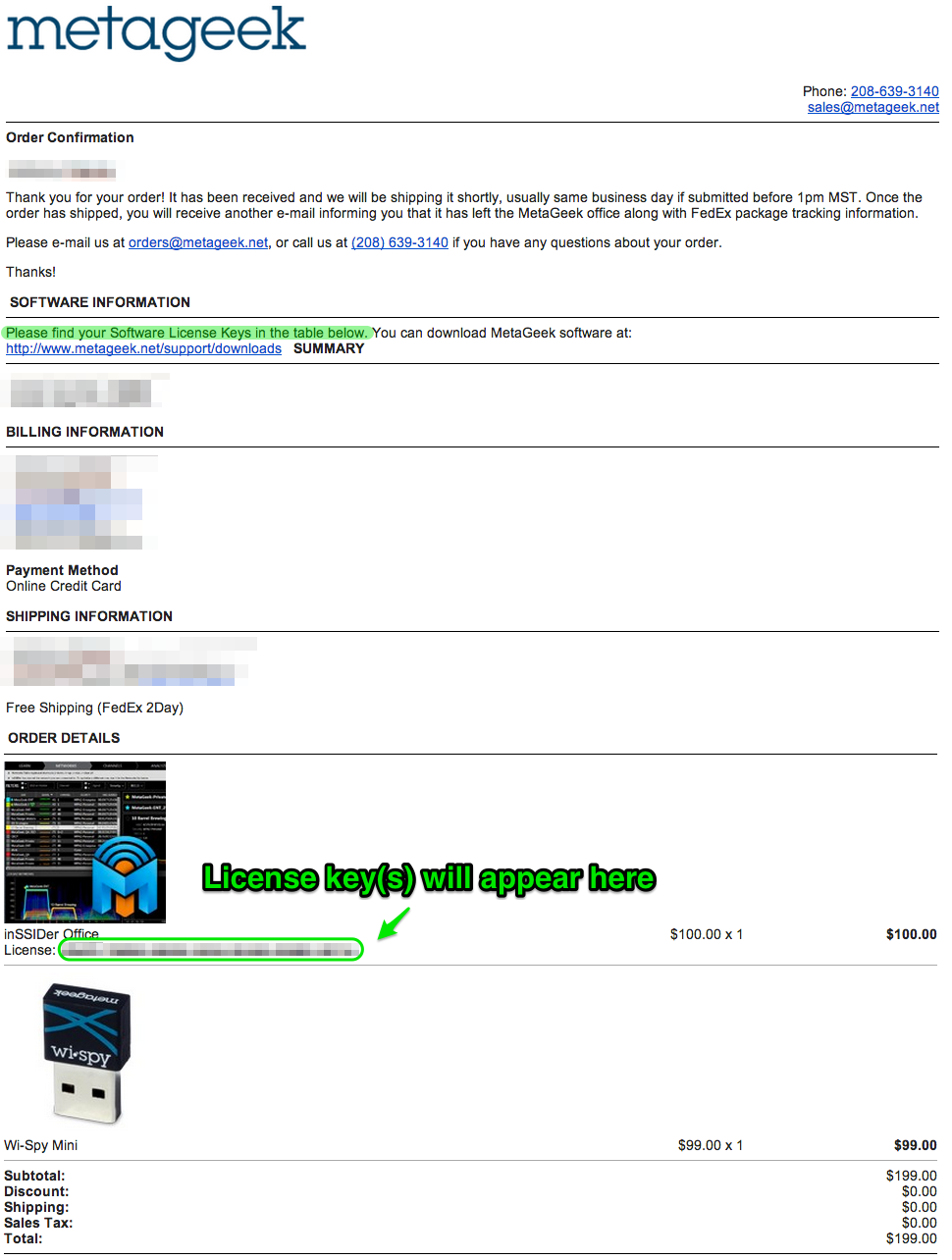 If you purchased a software accessory (Report Builder Accessory, Lab Accessory, or Cisco CleanAir Accessory) and do not have an active copy of Chanalyzer running on your machine, the activation will not work and your accessory license will be invalidated.  Please make sure to install and activate Chanalyzer 5 first, then activate any or all of the software accessories you purchased.  
See also: I've placed an order. What happens next?