If you encounter problems installing or uninstalling MetaGeek software, Microsoft has a Fixit available that may resolve the problem.
Error Message
"The installation source for this product is not available. Verify that the source exists that you can access it."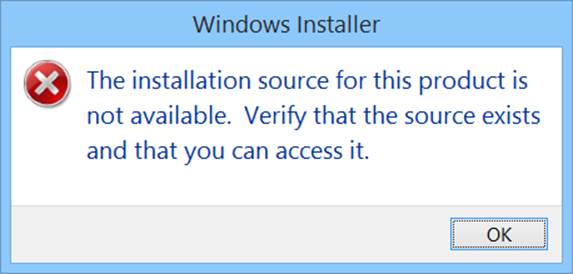 Fixit Link
Click the image below to visit the Microsoft Fixit page.