inSSIDer Office will give a Configuration Warning if access points on your network support legacy (802.11b) data rates.
On each WiFi channel, only one device can talk at a time. Devices talking at slower data rates will take longer to transmit data than devices talking at faster data rates.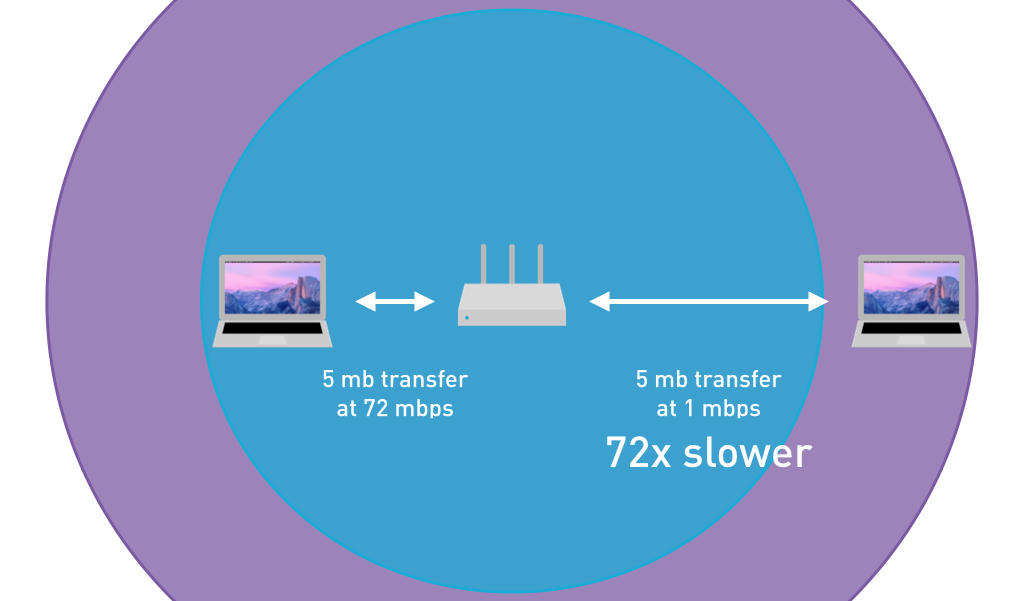 Allowing devices to talk at slower, legacy data rates can increase WiFi overhead by up to 40%.