When you have a Wi-Spy connected to your computer, inSSIDer Office provides you with channel-by-channel statistics for each WiFi channel in the 2.4 GHz and 5 GHz bands.
Main Channels View
When you first navigate into the Channels View, you will see a sortable table and graphs of the raw spectrum.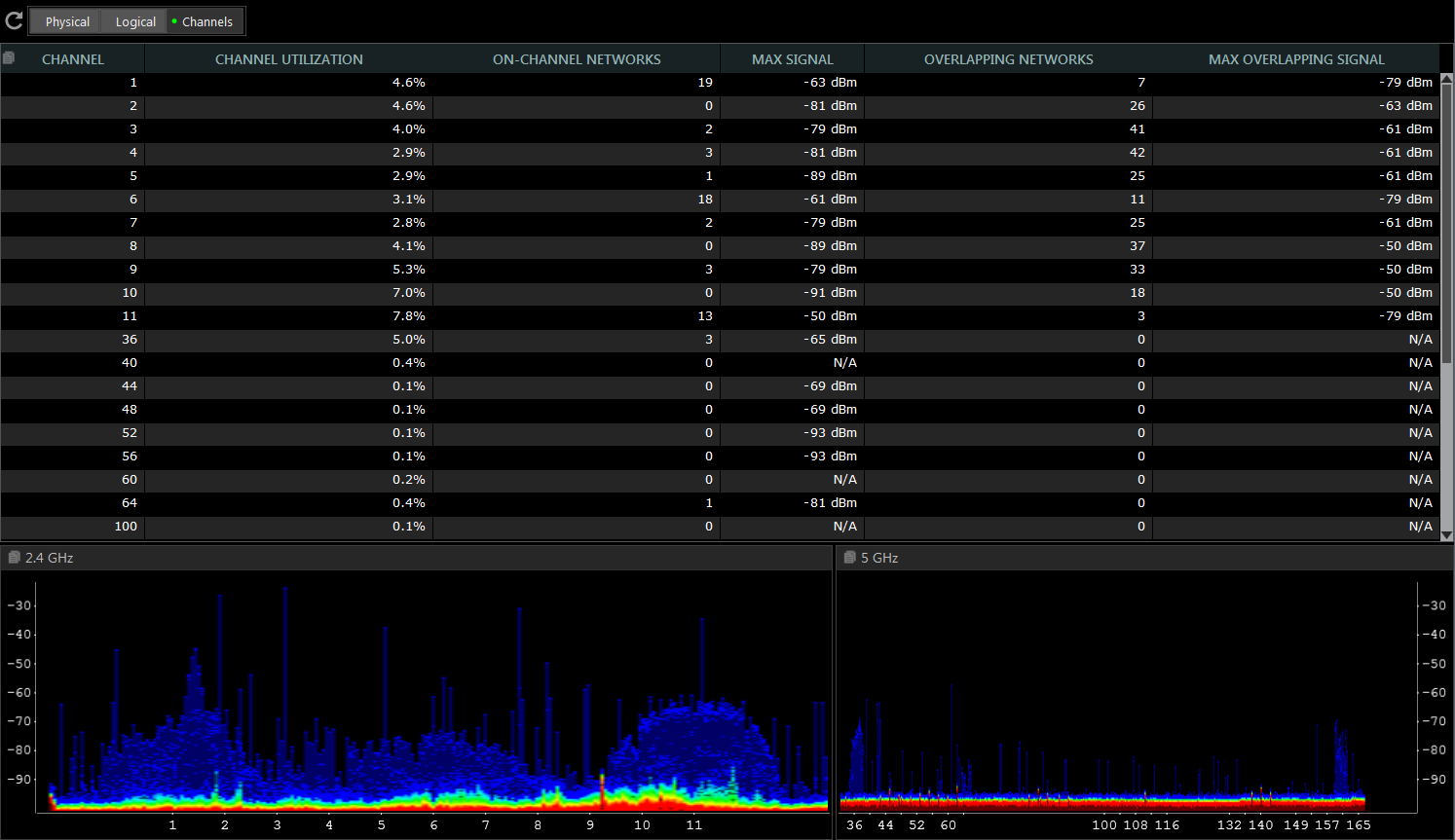 Table Columns
Channel: Each of the 2.4 GHz and 5 GHz WiFi channels are listed in this column.
Channel Utilization: A percentage reflecting how often there was a point found above -85 dBm. As this number grows, the colors in the spectrum graph will move from dark blue up to bright red. A higher number means more RF activity.
On-Channel Networks: A count of how many networks are active on that channel
Max Signal: The highest RSSI on the channel
Overlapping Networks: The total count of networks on overlapping channels to the right and left
Max Overlapping Signal: The highest RSSI of the overlapping networks
Channels Detail View
Clicking a channel row will show a details window: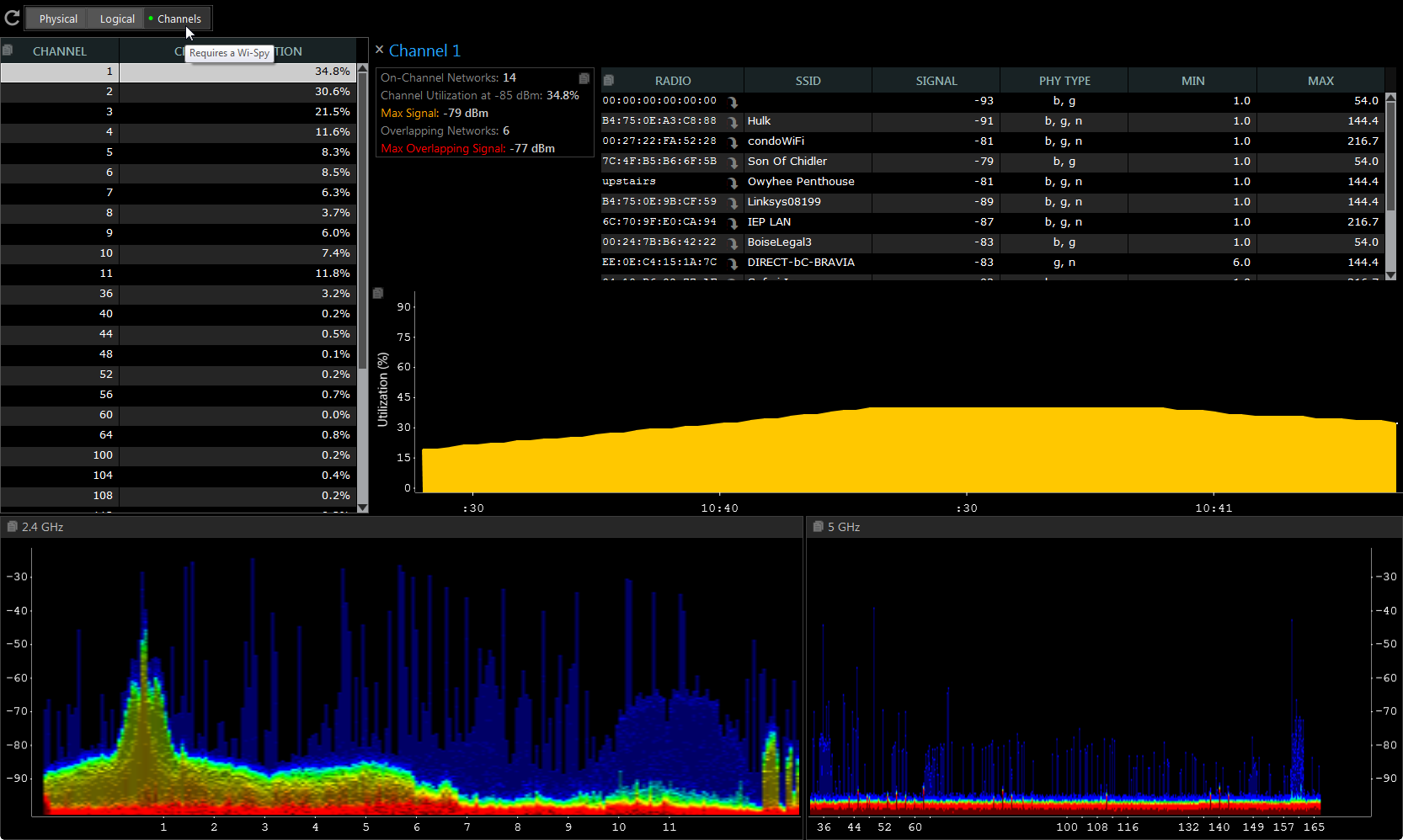 From top to bottom:
Detailed Channel Statistics. The inset box provides metadata for the channel, along with a list of the radios present on the channel. Clicking the drilldown arrow

 in the "Radio" column will switch the screen to the detailed view for that radio.
Utilization Over Time Graph: This graph tracks the utilization percentage of activity over -85 dBm over the last two minutes. The higher the graph reaches, the higher the utilization. In this case, it is good to see as little yellow as possible.
Spectrum Graphs: These graphs are the same as in the other views, but without the WiFi network outlines (ziggurats) drawn over the Wi-Spy's RF data. Learn more here.
For more information on the spectrum view, check out these common RF signatures.