With inSSIDer Office, you can export a Wi-Spy recording file, which can be opened in Chanalyzer.
This may be useful for an on-site technician who needs to send a recording back to a senior technician for analysis.
Export a Wi-Spy Recording
1. Connect your Wi-Spy.
2. Click Recording > Start to begin the Wi-Spy recording.

3. Click Recording > Stop and Save... to stop the recording.

4. Use the Save dialogue to name and save the recording file.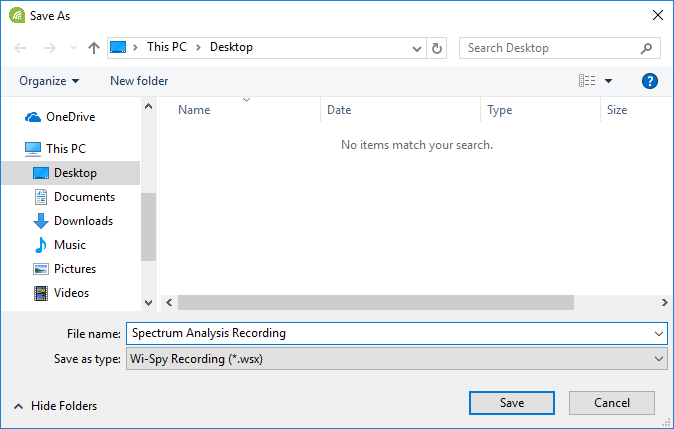 5. The saved file shouldn't be very large, but Dropbox, Google Drive, and BitTorrent Sync are great ways to move files to co-workers if you can't email it.
Open a Wi-Spy Recording in Chanalyzer
With Chanalyzer, you can open saved Wi-Spy recordings by either double-clicking the Wi-Spy recording, or with the Open menu.