Chanalyzer contains a library of common shapes (or "signatures") of things you might see in the spectrum. Since most types of devices create unique signatures, you can use the library to identify what type of device is causing interference.
Identify an Interfering Device
1. Find the Interferers tab in Chanalyzer.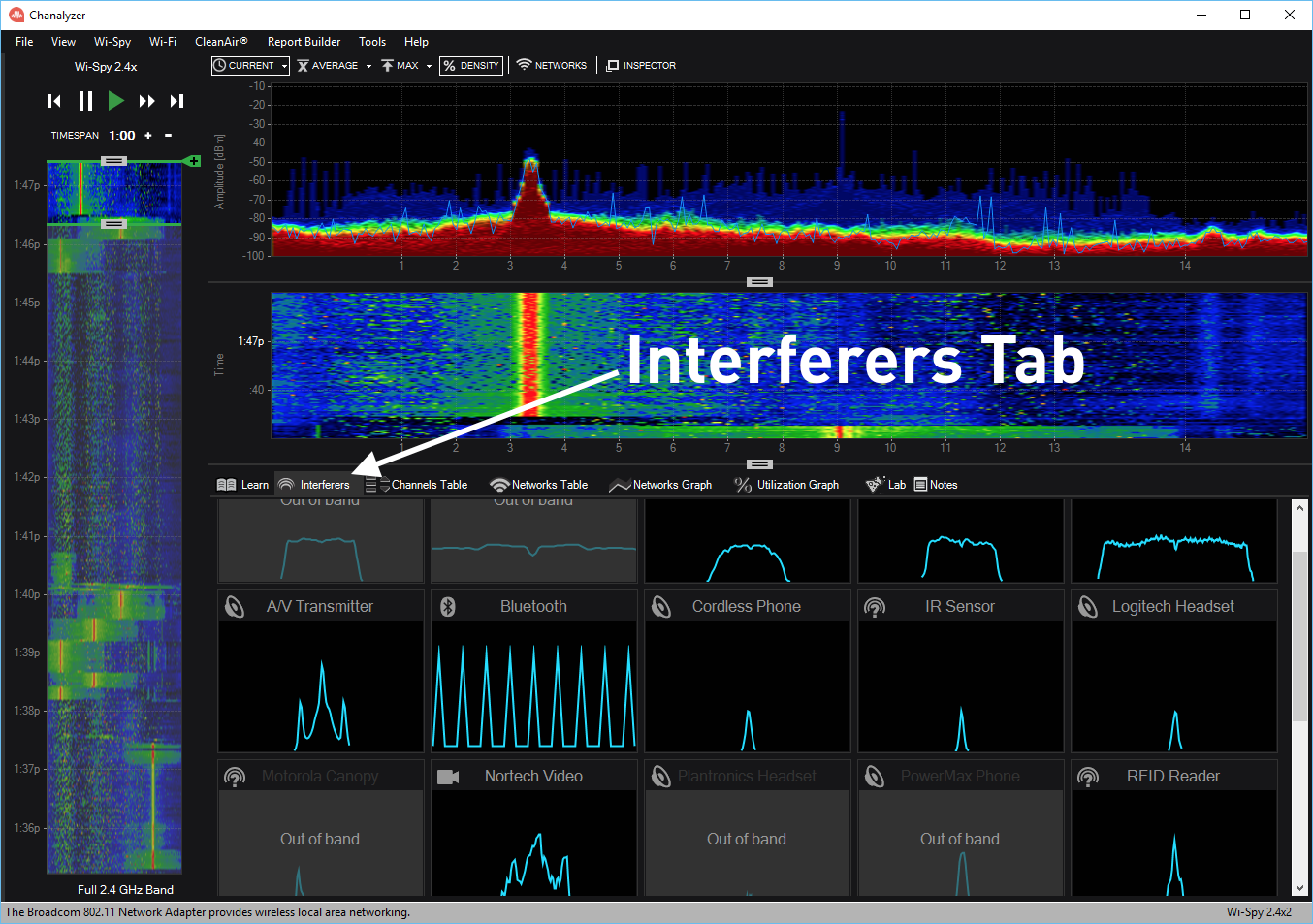 2. Browse the library to find a shape that looks like it might match.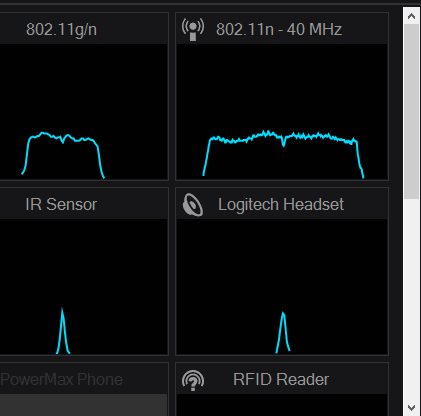 3. Single-click the shape to select it.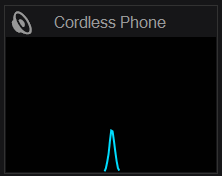 4. Move your mouse over the density view, and the shape will follow your mouse pointer.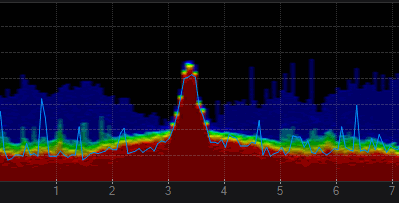 5. Roll the scroll wheel forwards or backwards to alter the height of the shape.
Note: The real-world amplitude (height) will vary based on your proximity to the interfering device.