"Is Chanalyzer a Site Survey Tool?"
No, it's more of a spectrum analysis tool. Don't worry, we'll explain. :)
Spectrum Analysis
A spectrum analysis tool like Chanalyzer + Wi-Spy which shows you non-WiFi interference from devices like cordless phones, wireless video cameras, and microwave ovens. After you've detected an otherwise-invisible non-WiFi device, Chanalyzer + Wi-Spy can identify it and track it down.
As the "cable tester" of WiFi, a spectrum analyzer should be the first thing you buy for your toolkit.
Spectrum analysis can also give you some cool WiFi details as well, such as what approximate data rates are in use, and how busy each WiFi channel is. You can find out more about what spectrum analysis is useful for here.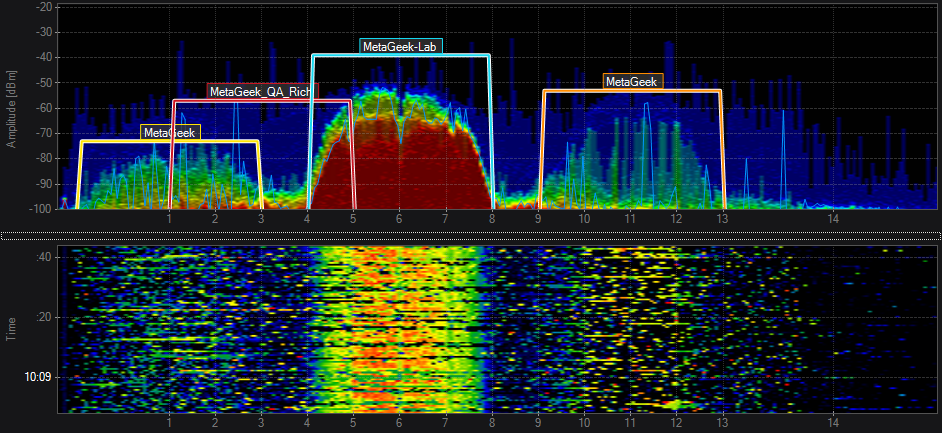 Site Survey
A site survey tool allows you to upload an image of a floor plan, and then walk around in that floor plan to build a coverage map or "heat map".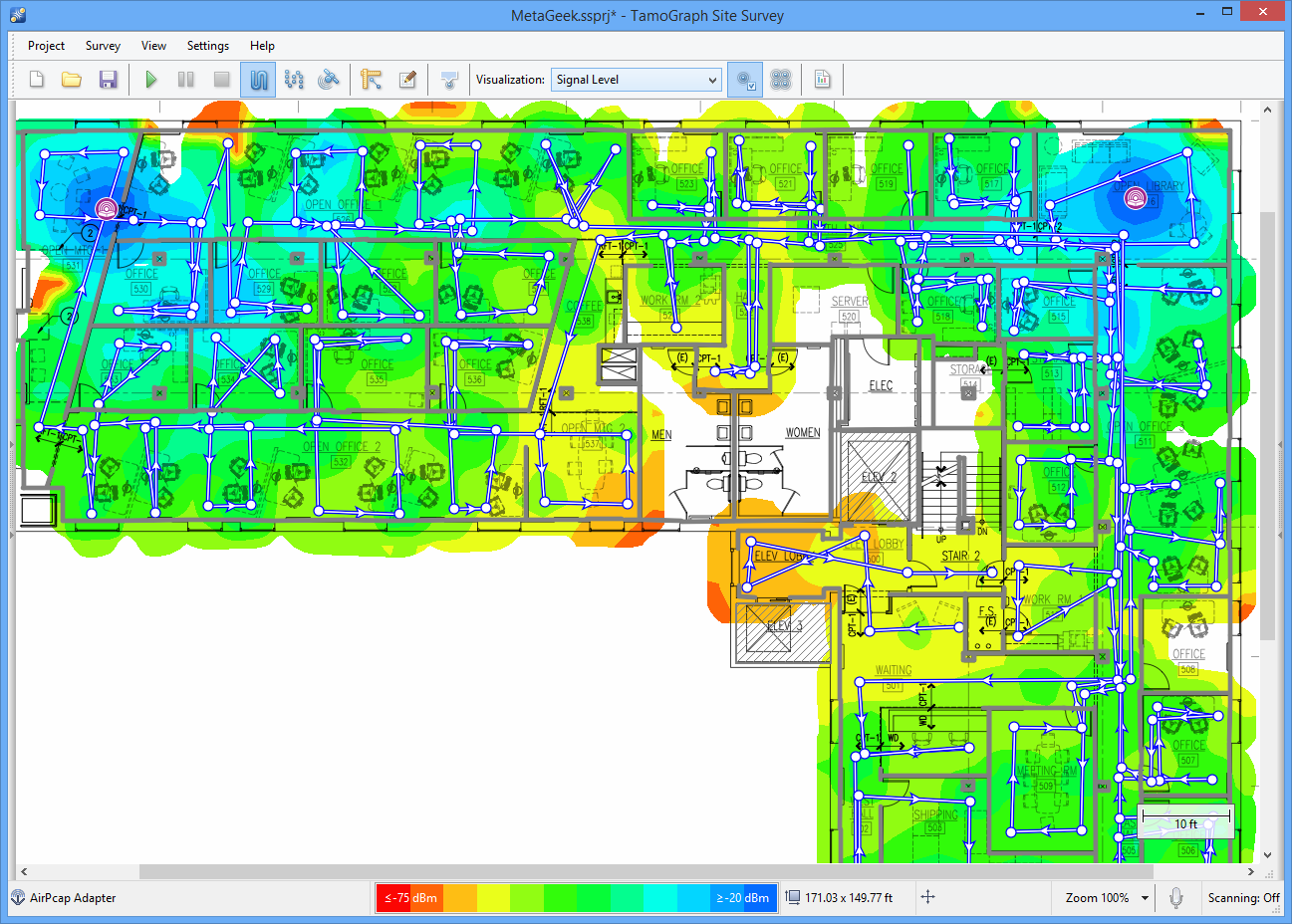 Some site survey tools also incorporate the ability to draw in wall types (cinderblock walls, steel doors, and drywall for example), and then calculate RF coverage virtually.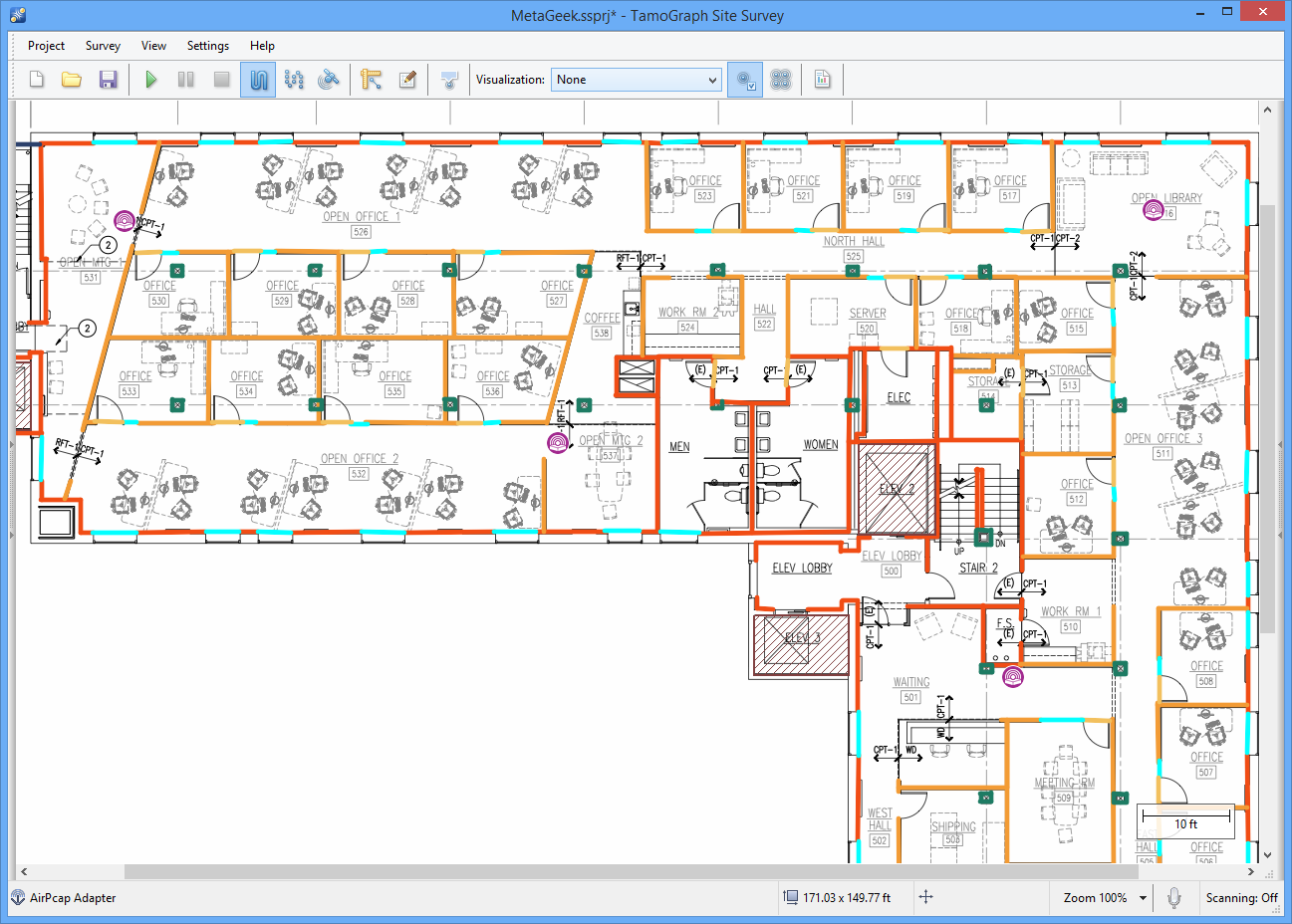 Site survey isn't just about coverage though, as high performance wireless networks require special design considerations. The site survey solutions that MetaGeek resells can help you achieve specific design goals.
You can find out more about how to accomplish a site survey here.
Site Survey and Spectrum Analysis Together
Spectrum analysis is easily confused with site survey, because it is often a component of a site survey. Most professional wireless networking engineers run Chanalyzer + Wi-Spy concurrently with their site survey tool to watch for potential interference problems.