Need some help getting started with your Chanalyzer Trial? Here are some tips, tricks and videos to help you get the most out of it!
Get a Download and Trial Key
Need to get the trial? Click here to download Chanalyzer, and fill out the trial form on the page. We'll email you a key right away.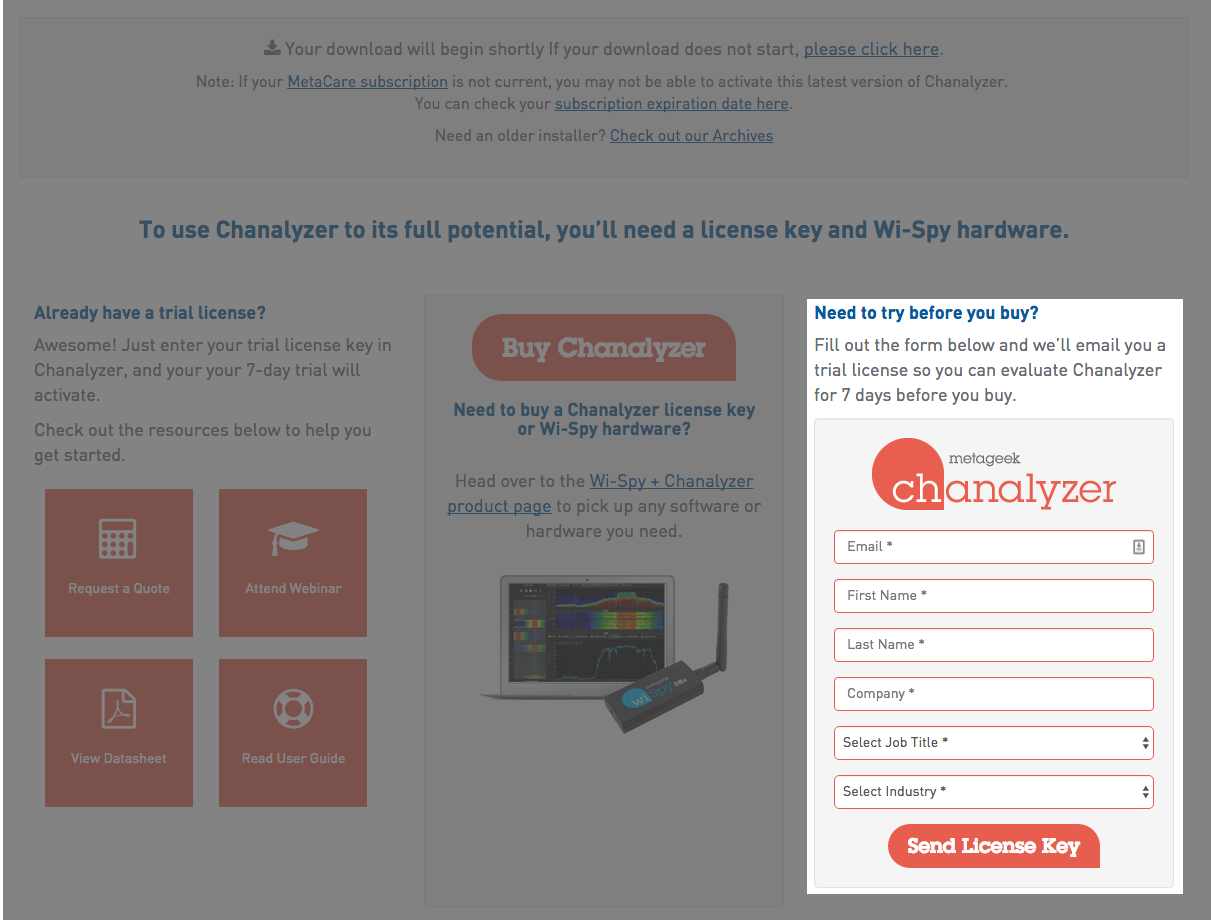 Get the Most out of Your Trial
Chanalyzer includes sample recordings for you to play back, so you can see what it can do, even if you don't have a Wi-Spy!
Once you've found a recording that looks cool, check out the tips below to learn more about interpreting the data.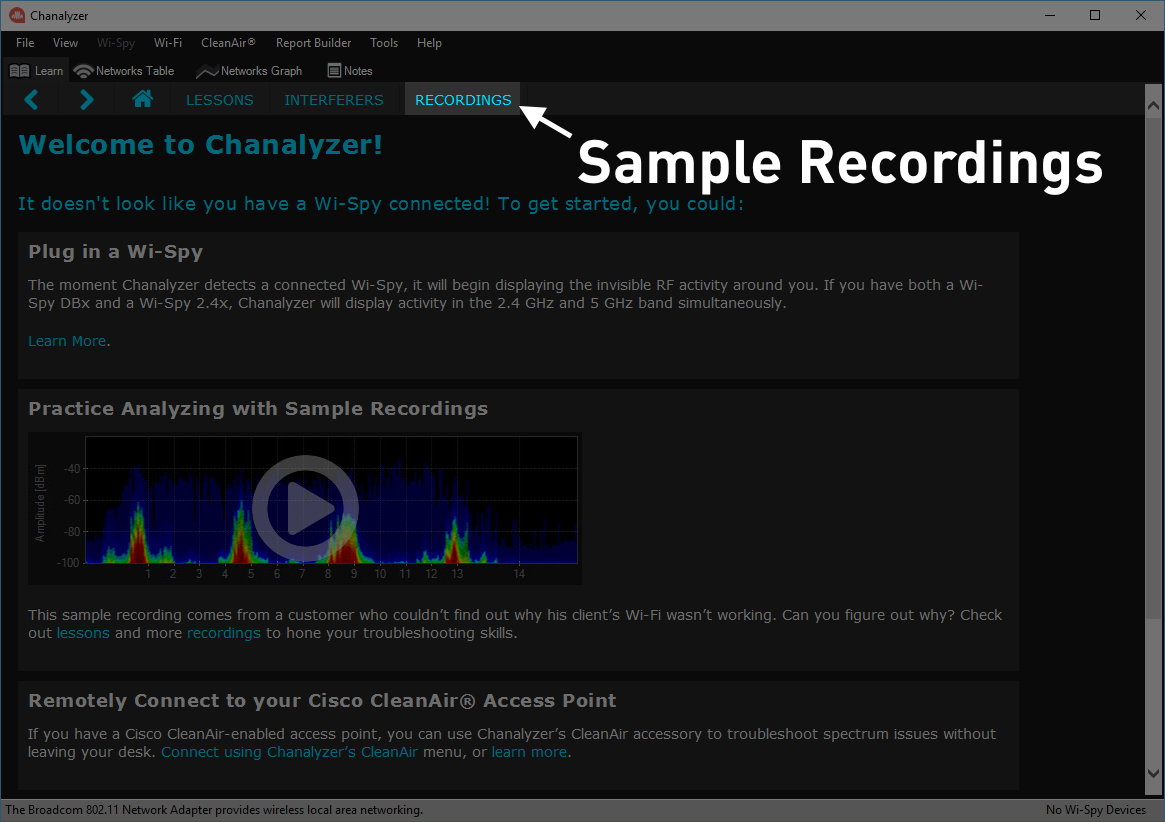 Tips
Density View
The Density View uses color to show devices that are talking in the spectrum. The higher the shape, the louder (or closer) it is. The closer to red the color is, the more often it is talking. You can learn more about the Density View here.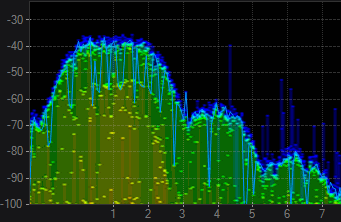 Navigation Waterfall
Use the Navigation Waterfall on the left of Chanalyzer to fast forward, rewind, and pause the recording. Keep an eye on the colors too, they can help you tell when devices talked or switched frequencies. You can learn more about the Navigation Waterfall here.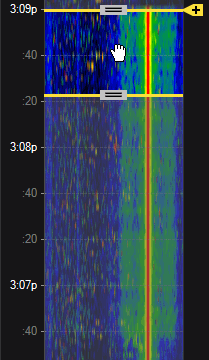 Signatures Library
Need to figure out what that spike is? Select a shape in the Interferers tab towards the bottom of Chanalyzer, and hover it over the Density view to see if it matches. You can learn more about the Signatures Library here.