About the Wi-Spy Air
Wi-Spy Air is hardware equipped with a spectrum analyzer and a separate dedicated dual-band wireless chipset that scans SSID information and frames.
The combination spectrum and WiFi analysis capabilities in a single device evolves the Wi-Spy product line as it allows MetaGeek software to gather important layer 1 and layer 2 information from a single device instead of relying on separate devices - some of which do not like to share all of the WiFi-rich data that is pivotal when troubleshooting WiFi issues. 
With the Wi-Spy Air and its onboard wireless chipset, we transform iOS and Android devices into professional grade WiFi troubleshooting tools. 
Device Power
4 AAA (rechargeable or single-use both work) batteries are required to power the wireless chipset. The Wi-Spy Air ships with four (4) 1.2v 1000 mAh AAA batteries, pre-charged, and will provide about 8 hours of usage. Rechargeable batteries can be charged while remaining inside the Wi-Spy Air by connecting a charge cable to the USB-Micro port on the side of the device. The spectrum analyzer draws power from the device you attach the Wi-Spy Air to. 
Connect the Wi-Spy Air to your device by using the appropriate USB OTG (On The Go) cable and plugging it into the USB-Mini port at the bottom of the Wi-Spy Air.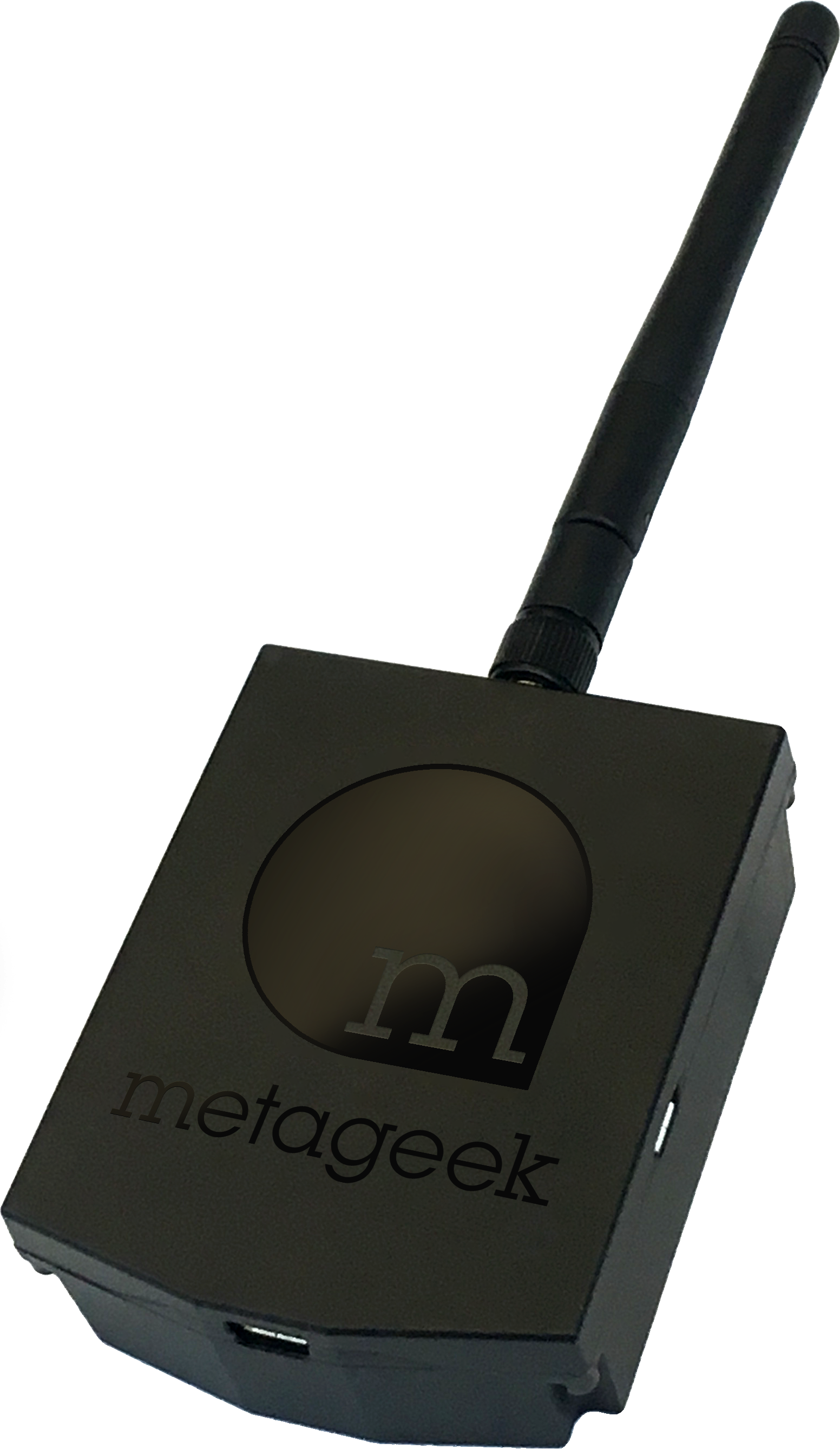 Specifications
Spectrum Analyzer
Frequency Range
2.4 to 2.5 GHz
5.15 to 5.85 GHz
Frequency Resolution
2.4 GHz: 390.625 KHz
5 GHz: 1.665 MHz
Amplitude Range
-95 to 0 dBm
Amplitude Resolution
0.5 dBm
Sweep Time
2.4 GHz: 250 ms
5 GHz (entire band): 1250 ms
SSID Scan
Frequency Range
2.4-2.5 GHz
5.15 to 5.85 GHz
Amplitude Range
-100 to +10 dBm
Amplitude Resolution
1 dBm
Antenna
| | |
| --- | --- |
| Antenna Port | SMB Connector |
| Antenna | RP-SMA |
Device Dimensions
| | |
| --- | --- |
| Length | 80 mm (including RP-SMA connector) |
| Width | 57 mm |
| Height | 22.5 mm |