Does inSSIDer support 802.11ax?
Yes!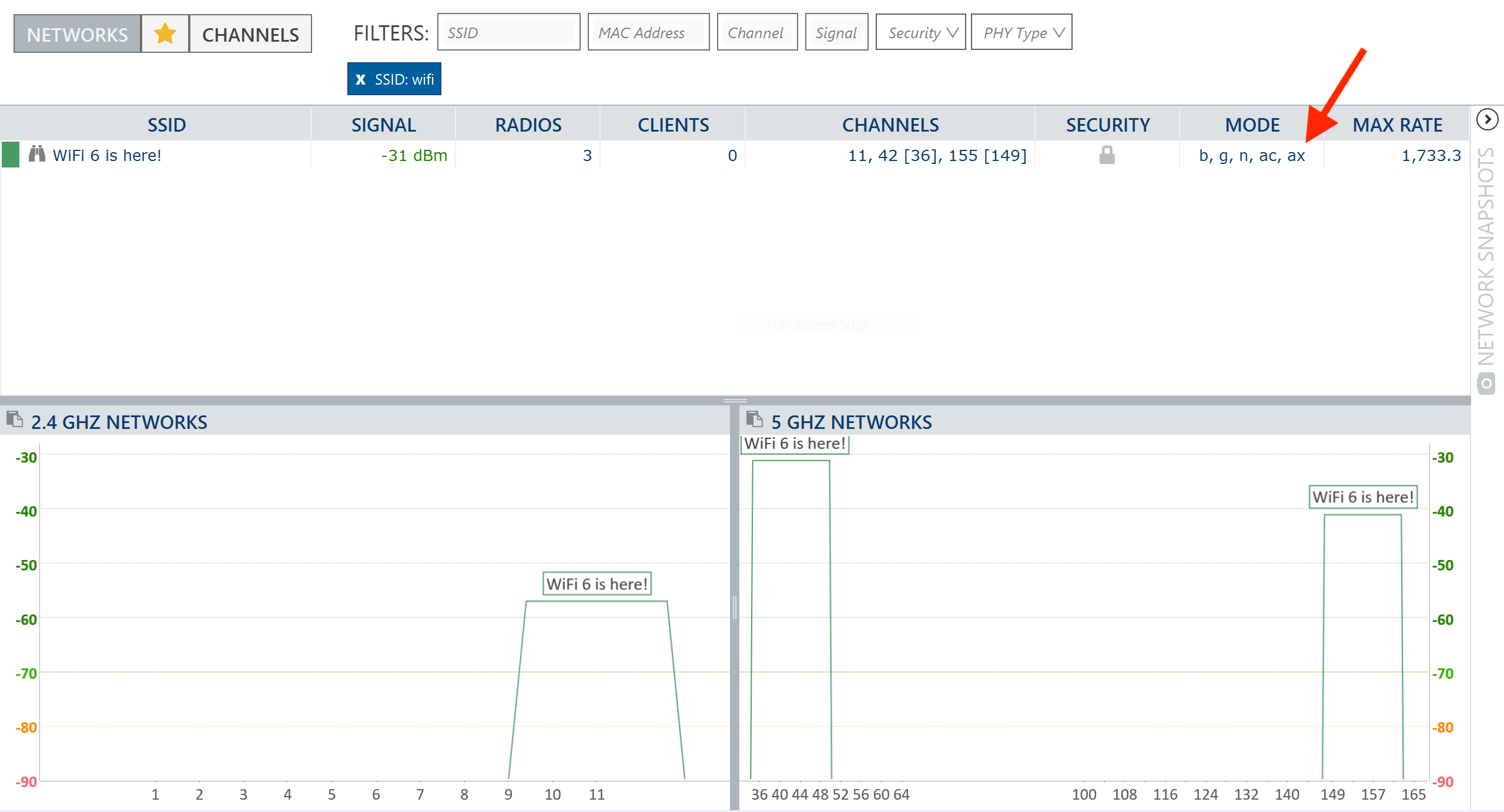 802.11ax is a new Wi-Fi standard that works in the 2.4 and 5 GHz bands. It achieves faster speeds with a sweet new modulation scheme that allows it to shove more data through the air, making Wi-Fi more efficient.
Do I need an 802.11ax Wi-Fi adapter?
Since new 802.11ax networks maintain backwards compatibility with older 802.11a/b/g/n/ac devices, any dual-band Wi-Fi adapter can detect 802.11ax networks.
How about Spectrum Data?
Since 802.11ax lives in both the 2.4 and 5 GHz band, you'll need a Wi-Spy that works in both the 2.4 and 5 GHz band to see all 802.11ax activity.
The Wi-Spy DBx supports both 2.4 and 5 GHz, so it can see all 802.11ax spectrum activity.
More Information
For a more detailed explanation of inSSIDer 5's support of 802.11ax, see 802.11ax (Wi-Fi 6) Support in MetaGeek Products.