1. Go to your Networks page and click on the site you would like to delete.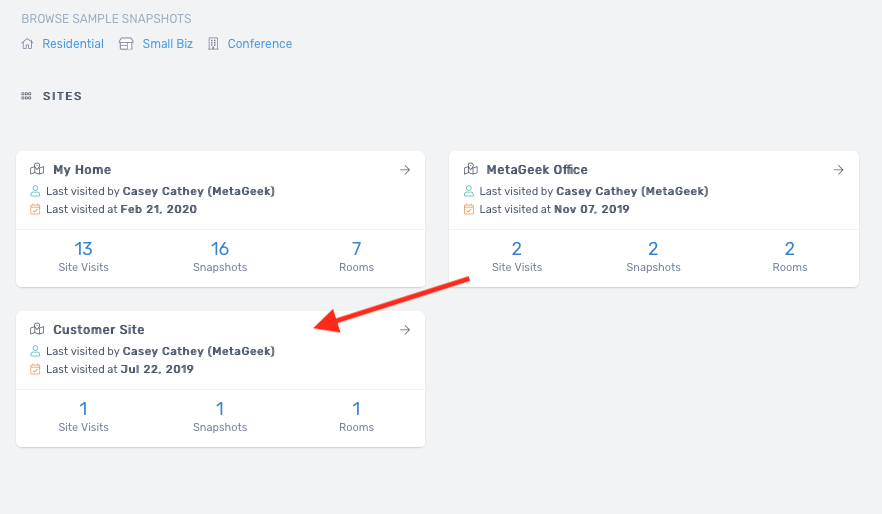 2. Click the trash can icon next to the site: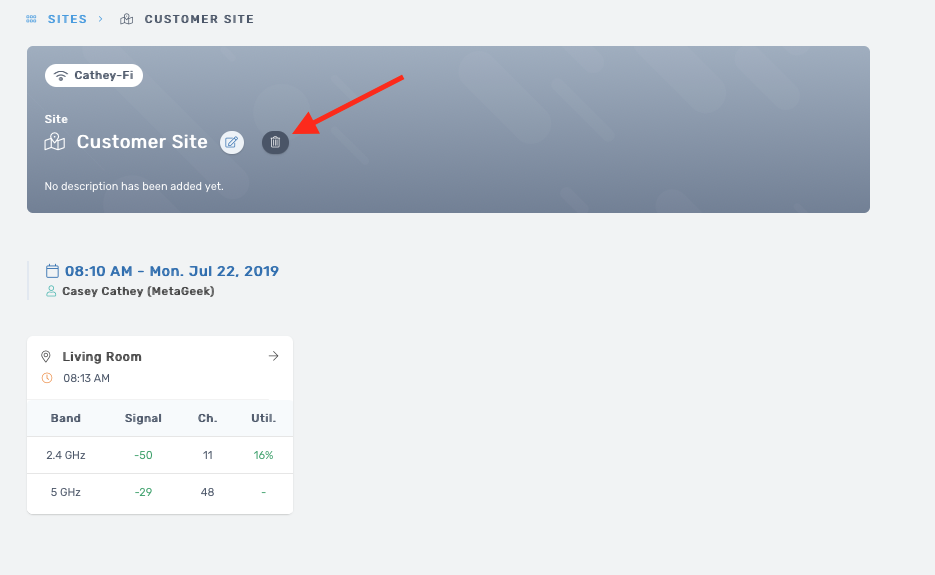 3. Click Delete to confirm!

If you didn't mean to delete a site, feel free to contact support@metageek.com and we should be able to reverse the deletion!