In inSSIDer Office 4.4.6.3, the Update AP Vendor Info option fails, due to a broken link on a webpage.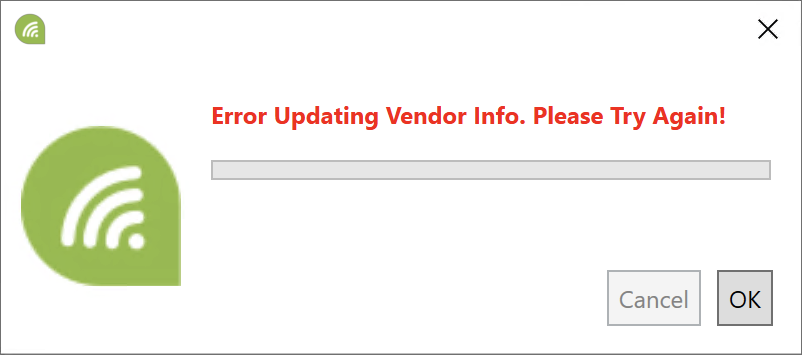 Since inSSIDer Office 4 is no longer supported or maintained by MetaGeek, there are no plans to fix this problem in the application at this time. Fortunately, inSSIDer Office uses a standard vendor database file, which can be updated by hand with a simple workaround.
Manually Updating the AP Vendor Info File
1. Download the latest AP Vendor Info file from the IEEE.
Note: You might need to right-click the link, and click Save Link As... or similar, depending on your web browser.
2. Rename the file from manuf.txt to MetaGeek-OUI (with no filename extension).
3. Open Windows Explorer.
4. In the Address bar, type %localappdata%/MetaGeek,_LLC and press Enter.
5. Replace the original MetaGeek-OUI file with the new file.
6. Start or restart inSSIDer Office.